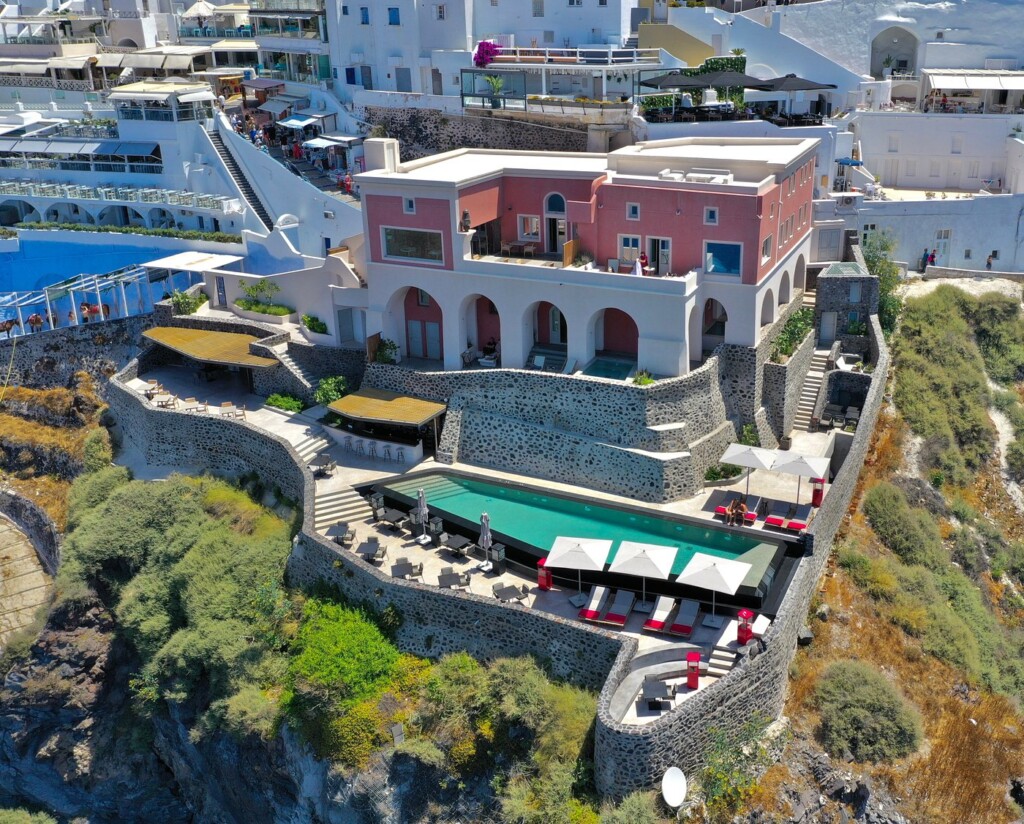 We stayed at Villa Bordeaux Santorini for three nights, and we had a truly amazing experience!
The hotel location is impressive, next to the old port of Fira, where you can enjoy an amazing view over the caldera that is simply perfect for sunset.
Our room was incredible (Lava Suite), very spacious, modern with with a very comfortable bed. Our terrace was very spacious perfect for sunbathing, relaxing and enjoying the sunset.
We had one of our meals at La Colline restaurant and the food was delicious and very well prepared. Highly reccommend their signature dessert The Santorini Volcano. Our breakfast was amazing! You could pick everything you wanted from a list on the day before (a wide variety of options with fruits, juices, eggs, yogurts, pastries and cereals) and have it by the pool or at your suite. The staff was very kind and ready to help, what made our stay even more special.
The hotel has a huge infinity swimming pool, located next to the bar/restaurant perfect for sunbathing and spending the afternoon enjoying some cocktails while enjoying the amazing caldera view.
I highly recommend this hotel if you're looking for a luxurious experience, some days of pure relaxation, delicious food and some exclusive location.