Essentials:
• Location: Oia
• Check prices for Andronis Boutique Hotel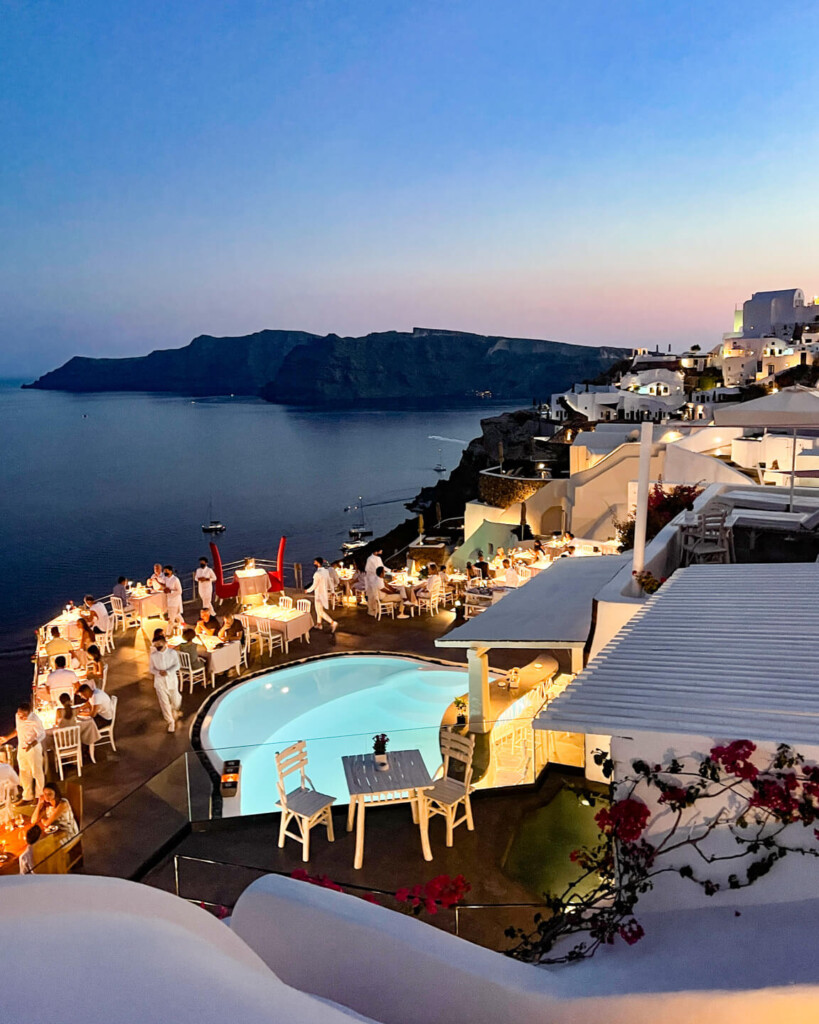 Andronis Boutique Hotel is situated in the centre of Oia Village, one of the most traditional villages in Santorini island. The property is located on the cliff edge of Oia Village with the panoramic Caldera Views. The Suites are only 30 minutes from Santorini Airport and Athinios Port. 
We spent a week at Andronis Boutique and were very impressed with the property. It had the most gorgeous sweeping views of the caldera of any we saw during our trip. Jaw droppingly beautiful. The pools (one warm and one cold water) were lovely and poolside service was great. Our cave suite was huge and had a wonderful large private terrace with private hot tub that we enjoyed each evening. The staff were all wonderful and everything was kept spotlessly clean. We wish we had known that the staff here can arrange almost any tour and make dinner reservations for you. We had done all of that ourselves before we arrived, but we learned that they could have made all of these arrangements for us upon arrival. Unfortunately, we did not get to try the restaurant (Lauda) as the hotel cancelled the reservation I had made months earlier due to a private party. They offered us a champagne turn down service due to this inconvenience, but then never provided that to us. We were disappointed with that aspect of the service, but everything else was lovely and the staff could not have been more friendly. We would definitely stay here again. We really enjoyed our stay.