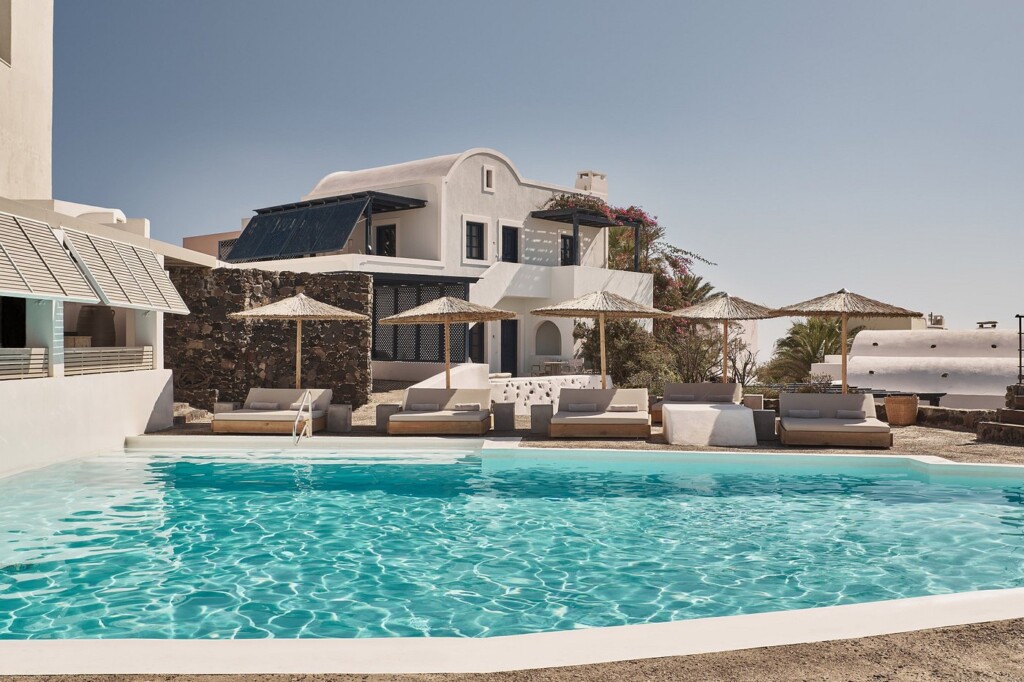 My partner and I decided at the last minute to getaway. Vedema Santorini was excellent. From the moment we arrived to the moment we left, nothing was too much trouble. The room was beautiful, the resort spotless and we left feeling extremely relaxed and refreshed.
The staff at the hotel are excellent, from the front desk staff to those working in the bars and restaurants. The hotels preferred method of contact with the staff was WhatsApp, which worked extremely well. Anytime we wanted anything, or had a query, they were there for us. For example, my partner has a nut allergy and we were struggling to communicate to some of the staff in local restaurants, and they instantly provided us with a translation.
The hotel concierge was excellent, they gave us brilliant recommendations and helped us to get into a stunning restaurant in Oia, to watch the sunset.
One thing we didn't quite realise before we arrived was how challenging it can be to move around the island. We thought that we could walk/public buses, but this wasn't really practicable. Megalochori is stunning, but small, with only a couple of restaurants/shops and bars. However, the hotel had a shuttle which ran at great times into where we wanted to go. Anytime we needed a lift, we could WhatsApp the hotel and within 20 mins a private shuttle was available, although it was expensive.
Fira and Oia were very busy and touristy, it was great to be able to have somewhere peaceful and tranquil.
An excellent stay, highly recommended.