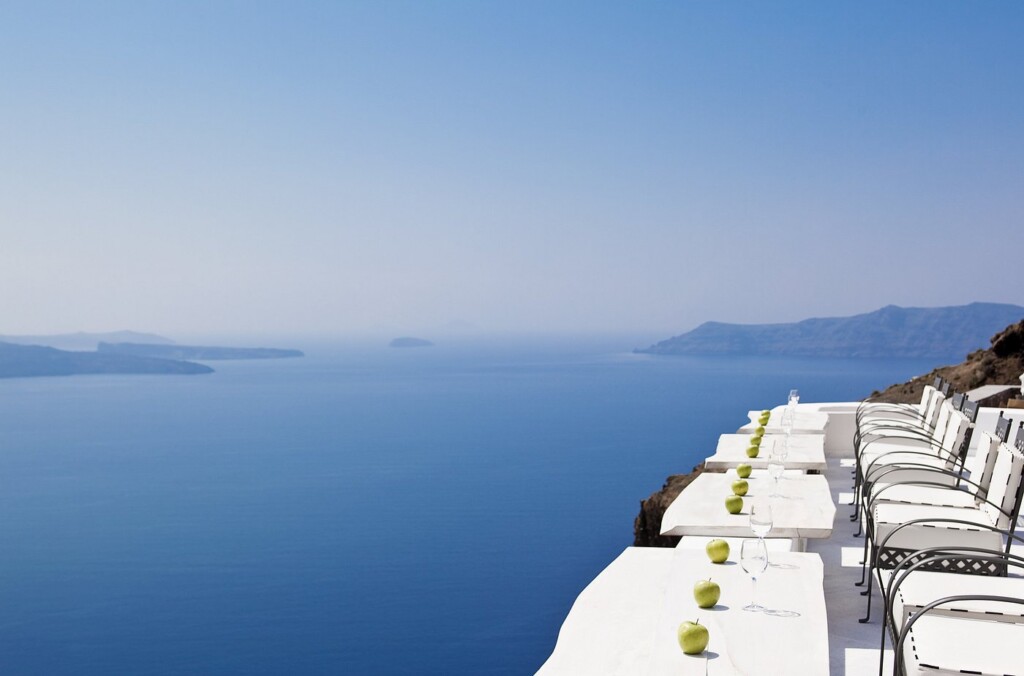 Location
Perfect location if you are looking to get away from the crowds in Oia/Fira. The hotel is located in-between both towns, around a 10-15 minute taxi ride either way. Not overlooked by any other hotels or restaurants. It has amazing sea views from all rooms/suites, the pool and the restaurant.
Taxi's are expensive to get anywhere on the island, whether it be a 10 or 30 minute journey. At the time we visited (June 2022) it would cost you €36 to get anywhere one way but worth it to stay in this hotel!
Food/Drinks
Breakfast was amazing with lots of choice of sweet and savoury. We also had dinner/lunch here a few times which did not disappoint particularly the Gyros, Greek Salad and Fillet. Tried a few different cocktails, generous in size and strength. A little bit pricey but nothing out the ordinary for good quality food/drinks in Santorini.
Hotel/Rooms
The hotel is absolutely stunning, the attention to detail and traditional style of the rooms and reception area. Everything was immaculate and clean. Common areas attended too regularly. The view never gets old, no matter where you're looking from.
Staff/Service
Every single staff member that we interacted with was super friendly and helpful. They will go out of their way to make sure your needs are met and that you are happy with everything. The hotel has a really nice feel to it, not pretentious whatsoever. We had a few special requests for the room which the front desk staff arranged for us as well as organising restaurant and taxi bookings.
A special mention for Joanna and Spyro for making our stay extra special. Very attentive and lovely people, we were sad to say goodbye to them both!