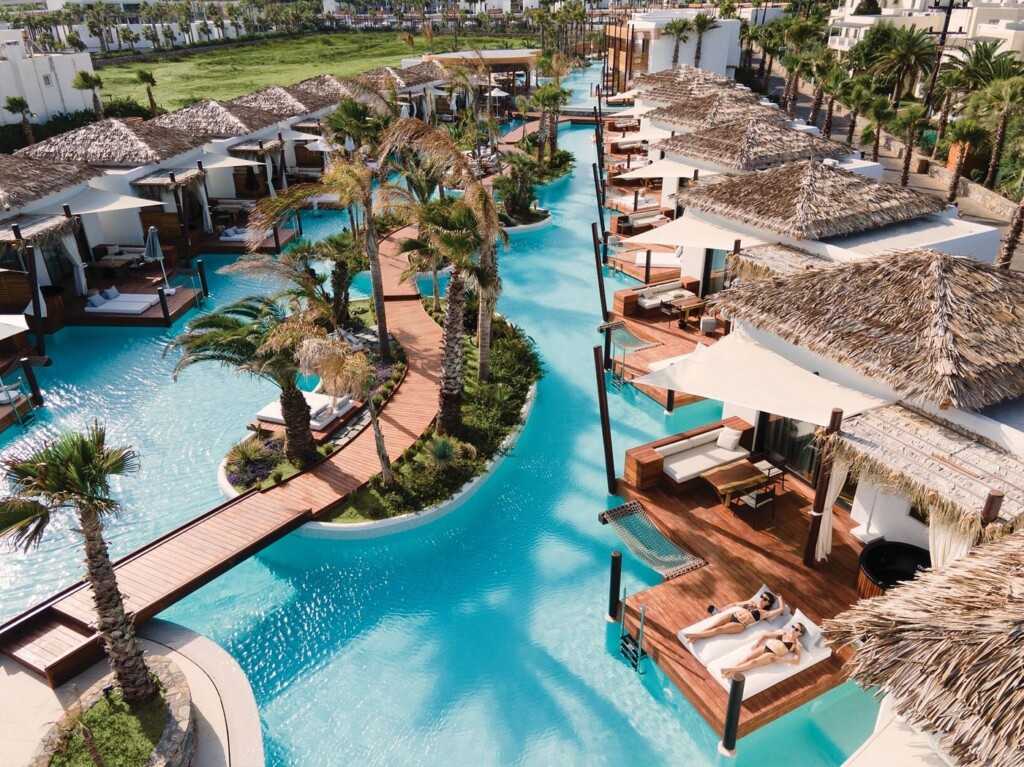 Where do I start? Stella Island Crete is absolutely fantastic from start to finish. From when we stepped off the coach we was greeted by a member of staff who took our bags and asked us to sit. Check in was all app based and we were ran through it thoroughly by the man at reception.
We had a luxury swim up room and it was the perfect size for us. They have a mini bar which if your all inclusive is included and gets filled up every day with soft drinks, water and beer. The room also comes with toiletries, slippers, bathrobes and beach towels. Our pool was perfect size. My only complaint with the rooms are the walls are thin so we could hear the people upstairs.
The food was a different selection each night, we only went to the buffet so can't comment on any restaurants but every day the food was amazing no issues whatsoever.
They had a range of snacks between 2:30 and 5:30 with a nice range to choose from. 100% recommend the chicken gyros.
We didn't watch any of the entertainment at the main stage but there was a saxophone, violin and piano player up at the bar near kimata which sounded great and chilled.
We spent most nights at the utopia bar and the lady that served us most nights (regrettably never got her name) was so nice and remembered our order after the first night, absolute joy to have had the pleasure of meeting. All the staff are amazing, friendly and welcoming, you walk past and they always make the effort to say good morning, evening etc. our maid we had all week was an absolute diamond. All the staff are 10/10 thank you for making us feel so welcome.
The hotel is very photogenic so yes you will see people taking photos but I didn't blame them the resort is absolutely stunning.
I'm just going to put some advice on to this post to help others:
– There's a 4 euro a night government tax that is paid on checkout thankfully we knew about this before coming
– A taxi to Heraklion is in the region of 45 euro one way but you may be able to find a tour that includes the transfer price
– There is a beach but it's maybe a 5-10 minute walk from the resort (we didn't use it)
– Late checkout is available depending on availability for 100 euros till 6pm
My most important advice is just book this hotel. We had an amazing week here and couldn't have asked for a better way to celebrate our 3rd wedding anniversary.