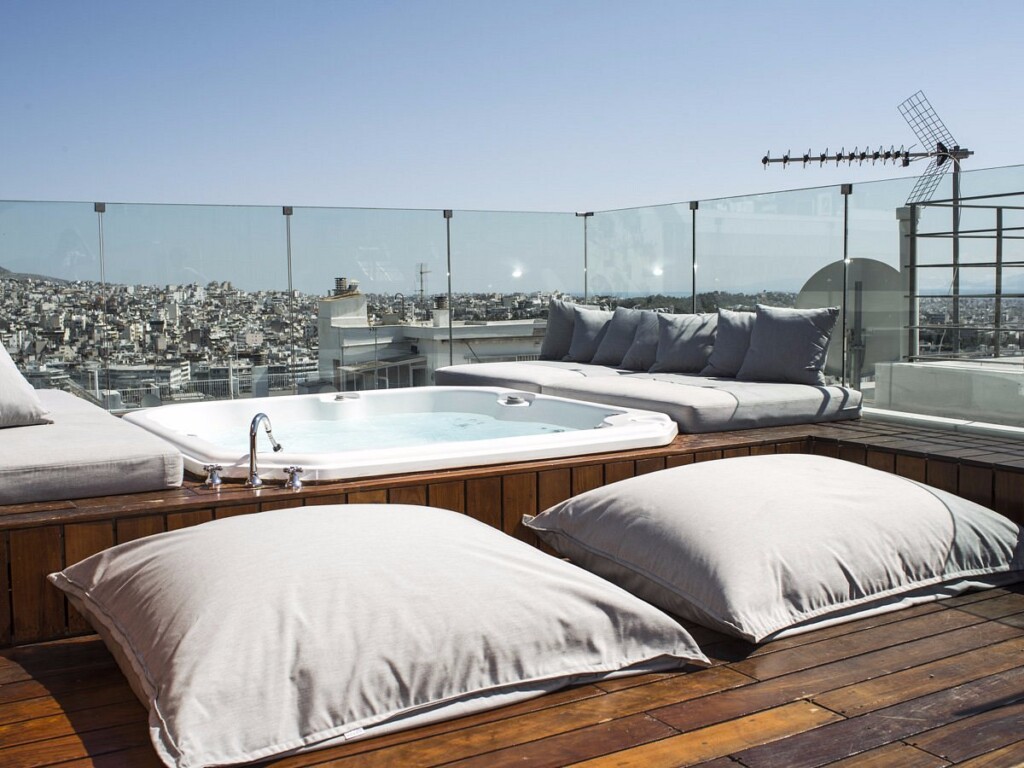 Periscope hotel Athens is located right at the heart of Kolonaki, the oldest and most exclusive neighborhood in Athens. . Situated in the coveted Haritos Street, number 22, Periscope is just a 10 minutes' walk from Syntagma square and a 5 minutes' walk from Evangelismos Metro station. It is also a 30 minutes' car drive both from Athens International Airport and the port of Piraeus.
We stayed at Periscope Hotel for two nights. The location of this hotel is fantastic-away from all the chaos but still near everything you will want to see and do. There are also many restaurants nearby (we had amazing food) and shops as well. The hotel rooms are a bit small but new and modern and were perfect for the two of us for two days of touring around. The free waters and snacks (lots to choose from including sandwiches) were so appreciated! Rooms were clean and the housekeeping crew did an amazing job. Every staff member we encountered asked if there was anything we needed-they are superb! I would not hesitate to book with Periscope again on our next visit.
OUR ROOM
We reserved the Penthouse Suite. If you're feeling like a splurge, this room is worth every single penny. We had a king bed, a full balcony and a second story rooftop with a private hot tub. The hot tub is a fresh water hot tub, so the staff actually empties the water and cleans it almost daily. The views and the space were AMAZING!