Essentials:
• Location: On the caldera in Imerovigli
• Check prices for Grace Santorini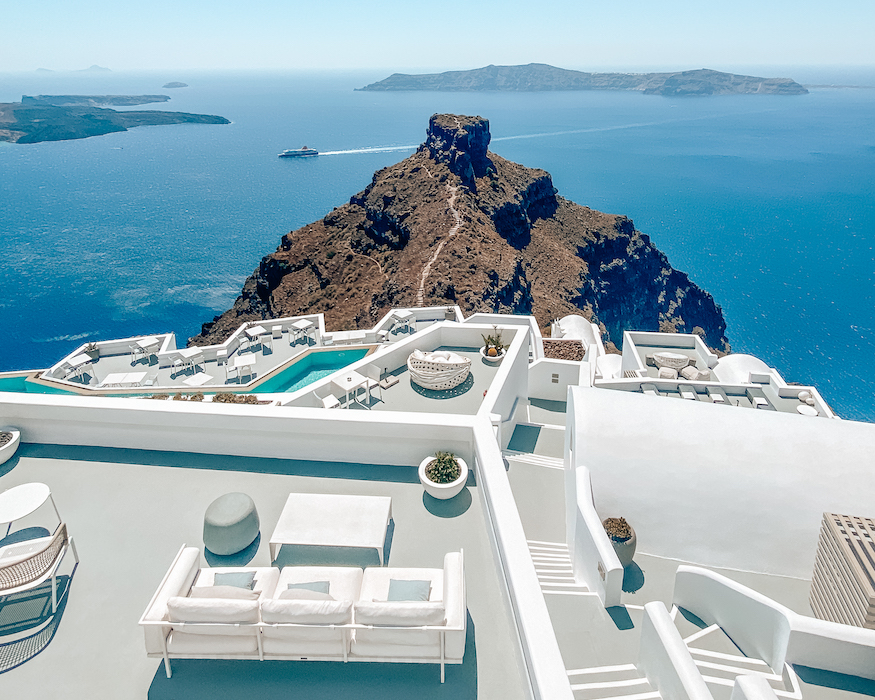 Experiencing the Grace Hotel in life is like being in a beautiful dream that you don't want to wake up from. A very elegant, romantic and unique hotel, with the best location in all of Santorini, near Skaros Rock. If you see the hotel from close, it looks like a special ocean pearl shell!
Staying at the Villa was on my bucket list for a long time and I am very happy that my dream came true because no room comes close to that miracle! All the rooms have an amazing view that reflects the coastal splendor of Santorini, each one having heated pools with a wonderful view of the famous Caldera of Santorini. Another thing that makes this hotel special is the food. The moment I tried the food at Grace, I didn't want to try anything else in Santorini. Here I tried the best breakfast in the world, not only on the island. All parts of the hotel are top quality of global standards, from which you cannot ask for anything more since everything is right there. Grace is a destination itself, so don't hesitate to visit and stay in this little piece of paradise!