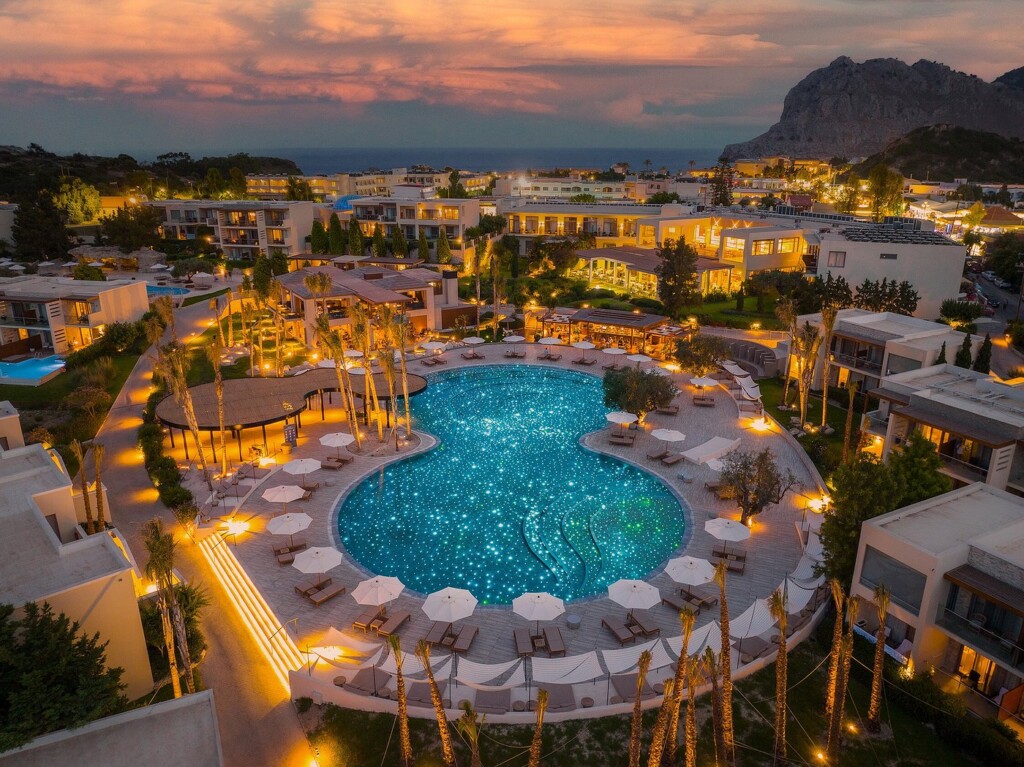 The Sentido Port Royal Villas & Spa offers exceptional service, elegant restaurants with delicious dishes, atmospheric bars and an inviting spa area for pure relaxation.
We have just returned from Port Royal, it was our first visit to this hotel and it will not be our last.
The hotel was fabulous from the moment we entered the hotel lobby on our arrival.
We were given a welcome drink and explained about the hotel and advised to download the app which we did and found it very useful especially when ordering drinks as there are no menus etc in the bars and restaurants and I do enjoy a cocktail.
We were taken to our room by golf buggy and there was wine, water 2 platters of meat and cheese and fruit waiting for us as the restaurants had closed as we had a late arrival time.
There are 2 separate pool areas, both have a bar . There were plenty of sunbeds during our stay and yes some people to reserve them with towels but we did not find this a problem. Pool towels are fresh every day and can be taken to the beach which is a 5 min walk away and again sunbeds and showers and toilet are available.
We were all inclusive and found the food to be excellent. There was everything you could want for breakfast and evening meal was quite varied and good quality. The food is not always as hot as we would expect for al a carte but this is usual for buffet service and we did not find it a problem. Lunch is served in the poolside restaurant and is a la carte , not a lot of choice and quite large portions. It is possible to eat at this restaurant in the evening when pizzas are available. Again starters were huge and each one enough to share!
All the staff were excellent and very friendly and helpful, they even remembered our room number.
There is a regular bus service just outside the hotel and you can go to Rhodes Town or Lindos on this for 4 euros each , great value.
The accommodation is described as a bungalow but in reality there are just en suite rooms in a number of small buildings with 2/3 floors. (I think there are 25 of these buildings) We requested a sea view and were on 2nd floor.
The hotel complex has quite alot of steps and slopes to negotiate but there is only 1 lift and that is in the main building.
Our return flight did not leave until 9.00pm but check out is 11.00am so we booked a room at 5.00pm which you can have free of charge for 45mins plenty of time for a shower and luggage is stored during the day for you. The all inclusive stops when you leave the hotel and not when you check out which we thought was great.
All in all a great hotel and we would return again and recommend to anyone who was considering this resort for a holiday.