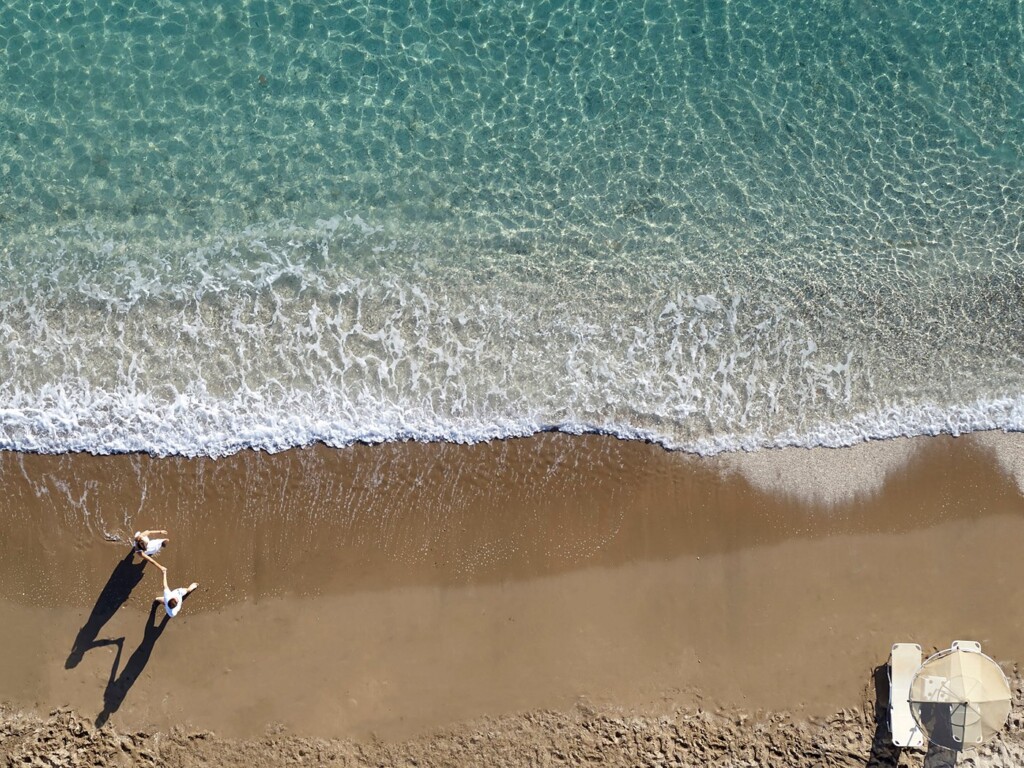 Creta Maris Beach Resort, a 5-star all-inclusive resort in Hersonissos Crete, Greece, combines tradition, elegance and Cretan Hospitality in a safe and sustainable environment with 45 years of history in hospitality industry.
The Resort is amazing. It is exactly what is says – a resort – when you first arrive and are taken to your room on a golf buggy you can't help but think for a minute blimey this is huge. The rooms are beautiful and clean. The daily cleaner we had was so lovely. We were lucky enough to have a small pool just in front and just behind our little building and we're just near to the playground and water park. We were perfectly located for us as a family. The main restaurant Cosmos was always busy but very well organized and the food was delicious and always something for everyone – including our fussy eating toddler. We managed to eat in all the other restaurants that you can pre-book using their excellent app (or via hostess outside cosmos) and each one was very good. Our particular favourite was Cochlia which was a bbq style buffet right by the water.
All the staff and restaurants were very helpful and friendly and the whole resort is very child friendly. Our toddler son had a fantastic holiday and made so many little friends with other children.
The water park was very fun and the cafe inside had very yummy food and friendly staff.
The only very small complaint would be the pools were very cold – there was one small pool right down the bottom of the resort near the sea which was lovely and warm but the rest were cold. However for us this wasn't really an issue as the sea was beautifully warm and we used the inside pool too. I am sure earlier in the year over the hotter summer the cooler water is enjoyed but where the temp for us was slightly cooler the water just a little warmer in the pools would have been nice. But as I said this was literally such a small matter and didn't affect our holiday.
This resort is very large however it is what it says – it is a resort – it means although there is alot of people staying there it doesn't feel like it as you find where you want to spend your day – there is a beautiful beach, lots of different pools, sun beds dotted on beautiful rock areas, water park, play park etc, and after a couple of days you just find where you want to be in the resort.We will be returning as a family as we thoroughly enjoyed ourselves.
The whole resort is managed very very well by everyone. We highly recommend this resort as there is something for everyone.