Essentials:
• Location: Tinos
• Check prices for Aeolis Tinos Suites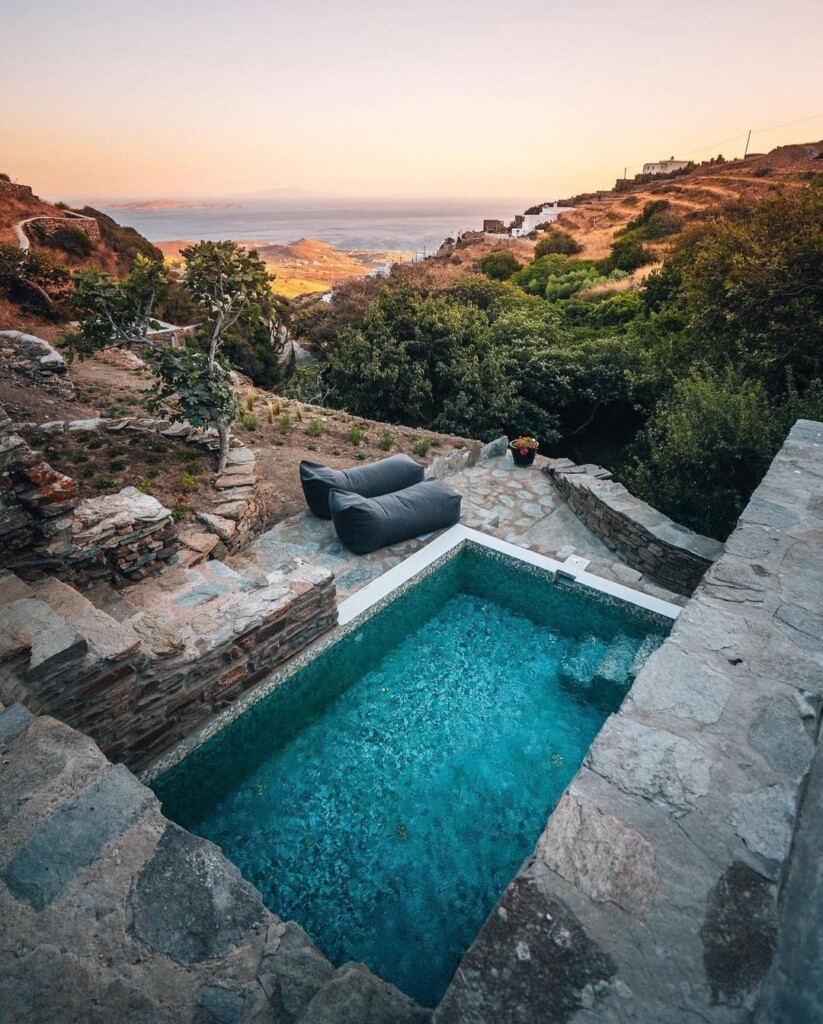 As unique as the island of Tinos itself, there is a hotel inside this island called Aeolis Tinos Suites. With a special architecture and a unique color, not as we are used to seeing hotels in the Greek islands. A very special hotel, designed with a lot of style and love. When you approach the hotel, you feel the magic that is hidden in the hotel, that upon entering it makes you feel like you are in a fairy tale and every cell of your body is relaxing. This hotel shares with you the most impressive view of the island of Tinos from every room. All the rooms have their own specialty, and each of them is different and more special than the other. The rooms have a courtyard that provides guests with privacy and the feeling of peace and warmth that this hotel offers. Each room offers you the feeling of comfort and luxury, with a view towards the Aegean Sea. While staying in the room, you can always ask for help or order special requests from the kindest staff I've ever met in any hotel.
When you go down to the lobby, you also see a special, very impressive architecture. Then beyond the infinity pool there is a restaurant called Zoga, with a rich menu of various foods that makes you want to try each of them at once.
For your own peace and spiritual comfort, among the most special Greek islands, choose this hotel and you will never be disappointed. After you go through this experience, you will thank me very much!