Essentials:
• Location: Oia
• Check prices for Charisma Suites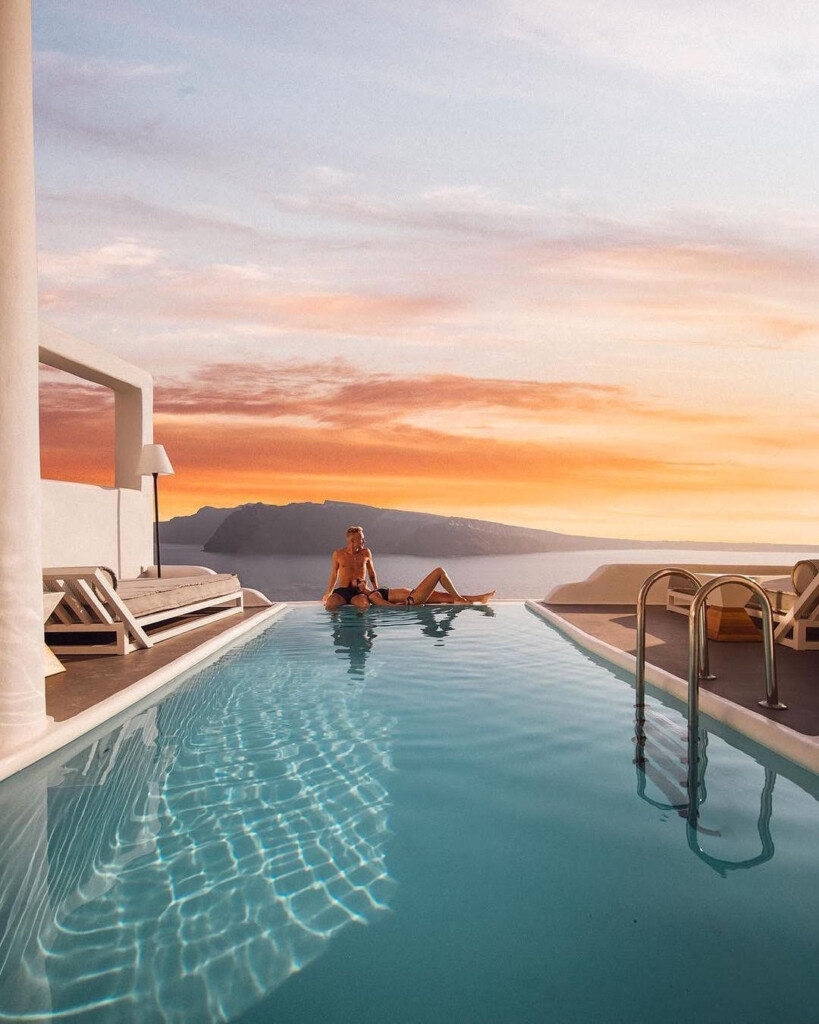 Charisma Suites Oia is a portrait of design perfection while each suite offers panoramic romantic views to the caldera and sunset. Charisma made my Santorini dreams come true. Charisma has probably the single best location on the entire island. Charisma owns the entire cliff face near the tip of Oia, and has multiple well situated public pools and eating areas with perfect sunset views. This is in addition to the rooms, each of which has its own private pool area and amazing views. Very clean, modern and cozy as well. Beds are very comfy. The views were breathtaking and beyond expectation! This hotel is situated at the end of the main road which is quiet and ideal spot. I saw absolutely no where with more beautiful grounds, design and views than Charisma. Direct, private views of sunset! Amazing breakfasts. Incredible pools with bars and food service. We stayed in the standard room beside the windmill suite (43) and LOVED it, especially bc our suite was at the top of the stairs which was very convenient. The rooms were gorgeous and comfortable. The patio was divine. The staff were all so lovely, accommodating, helpful, and generous. I genuinely miss receptionist Ioanna! I cannot recommend Charisma enough, look no further!!
If I could change anything, it would be both the personalized service and the food and beverage program. It is clear that many have had tremendous experiences in these two regards. Our experiences with both were absolutely acceptable, but missing the magic that some similarly priced fine hotels we've stayed at in the past have. I'm certain that if we had asked for more, we would have gotten it, just would have been nice to have not needed to ask.