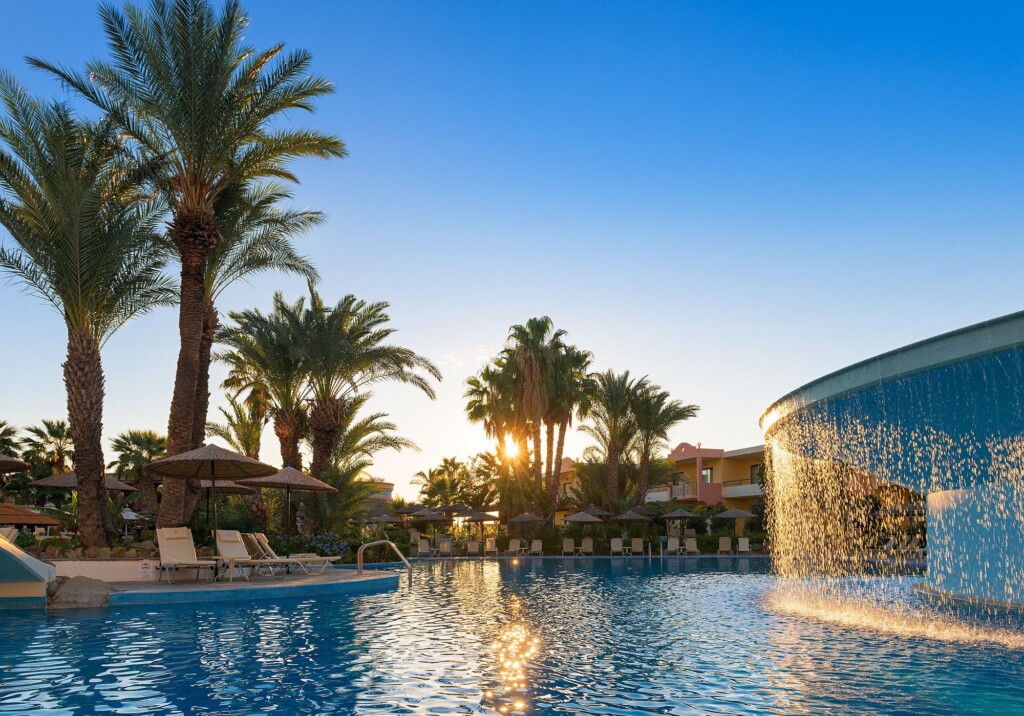 We've just returned from a week at the Atrium Palace and we can only speak highly enough of the hotel and the service that we received.
The hotel and grounds are lovely although some of the features in the room could do with a bit of a refurb.
What really sets this place apart from any other hotel that we've stayed in is the staff (as most people have said in their reviews). They've obviously been highly trained to ensure that guests have a relaxing stay where everything is thought of for you.
FOOD – The restaurant staff were great, Natalia and Klaidi made such an effort with our 18 month old, even if she did give them evil stares every time they tried.
The food is great, easily the best all-inclusive we've stayed in. The main restaurant is lovely, great choices and main meal selection can be cooked from scratch.
The restaurant at the front of the pool is fantastic and you can eat there every lunch and dinner as part of your all-inclusive. Beautiful food that you'd happily pay for in a restaurant.
The Italian on the beach was a nice setting but the menu was a little limited. The other restaurant on the beach, Asteris, was simply amazing. The location is as stunning as the food and you get that free once per week too. It felt like a really special occasion.
APP – The app for ordering drinks and food to your sunlounger by the pool or on the beach is brilliant. Really good choice of premium drinks and top quality food brought to you while you are still dangling your legs in the pool!
BEACH – The beach is ok. Some people prefer the pebbles but give me a sandy beach any day. However, it's really peaceful, the sea is beautiful and clear and the same service on the app is available there too. Lucas, on the beach is really helpful.
POOLS – The pools are lovely but as expected, a little cold in October. We only found the indoor heated pool on the last 2 days of our holiday and that was great for our little one.
ROOM – was nice with really high ceilings. The wardrobes were a bit battered and the some of the furniture felt dated but the maids couldn't do enough for you. Towels replaced twice a day (including pool towels) and mini-bar overstocked with premium drinks and snacks. Nespresso machine too.