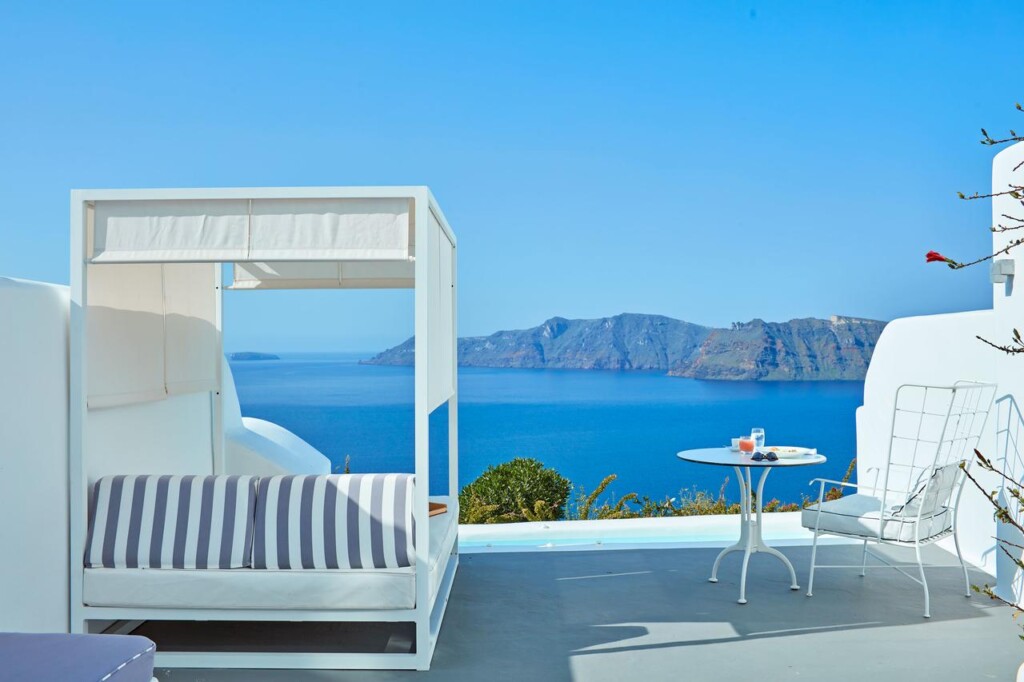 Incredible views of caldera from our cave room, which offers anything you want: nespresso machine, music system, safebox, table, plenty of space, satellite tv channels, luxury bathroom amenities, fully stock fridge, daily cleanliness service just perfect!
Pool – bar area very clean. Restaurant menu very interesting as well as wine list. All staff under high quality training and so much kind. Breakfast with local and international products, fresh, quality, tasty, with view of caldera, many choices, makes you satisfied for sure!
We upgraded to suite with private pool, difficult to explain with words this magic hospitality experience!
One of the best choices for accommodation in Oia. We will return for a refill of this greek luxury experience!
A very big thanks to general manager Mrs Plithara for her professionalism, kindness, availability, willingness to our satisfaction!