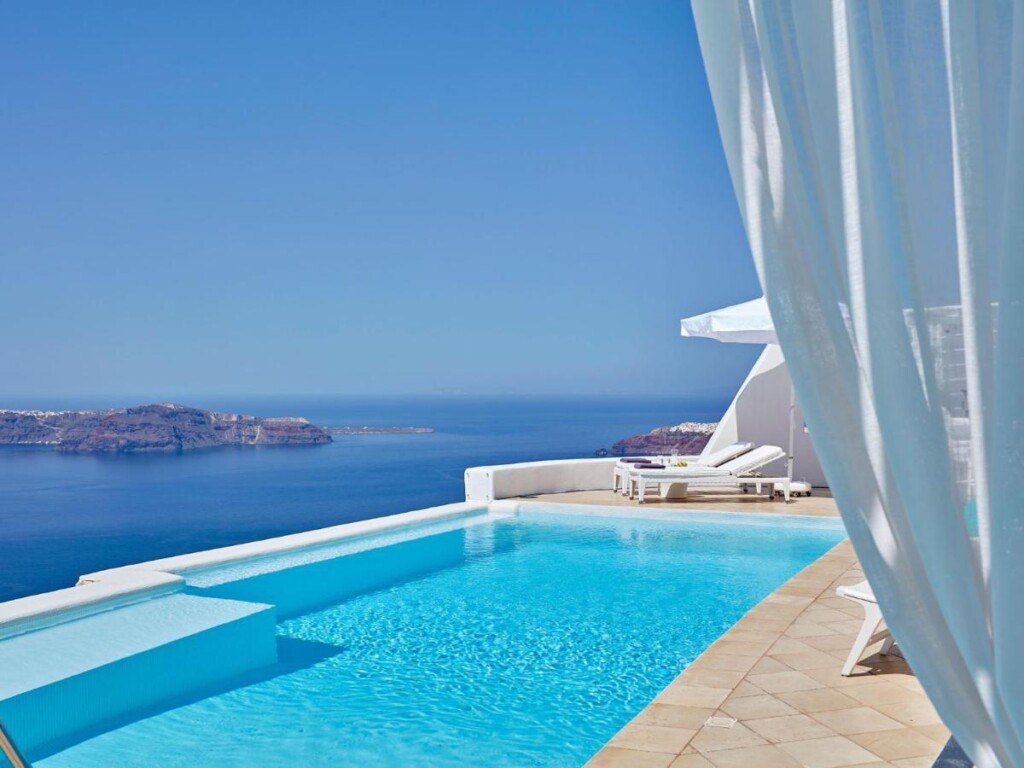 We are so happy we made our stay in Santorini at Astra Suites. We toured the entire island and looking back, we are super happy that we stayed with Astra. Do yourself a favor, if you are trying to figure out where to stay in Santorini, just book Astra for the following reasons:
1) Staff: Incredible service. From Ioanna and Celeste at reception, to the gentleman who brought us breakfast each morning to the musclely guys who handled our baggage to the maid service, they are amazing.
2) Quality: The rooms were palatial and impeccably clean, including the beautiful white living room couches and the comfortable balcony lounges, which we spent a lot of time on. The pool and the pool lounges were perfect, including clean towels available.
3) Location: There is no better place than Imerovigli because you are in the middle of the caldera and at the highest point. The views are the best and you are close to Skaros Rock for a nice hike. I am an ultra runner so I ran out the door onto the trail to Oia, and back, on a nice morning.