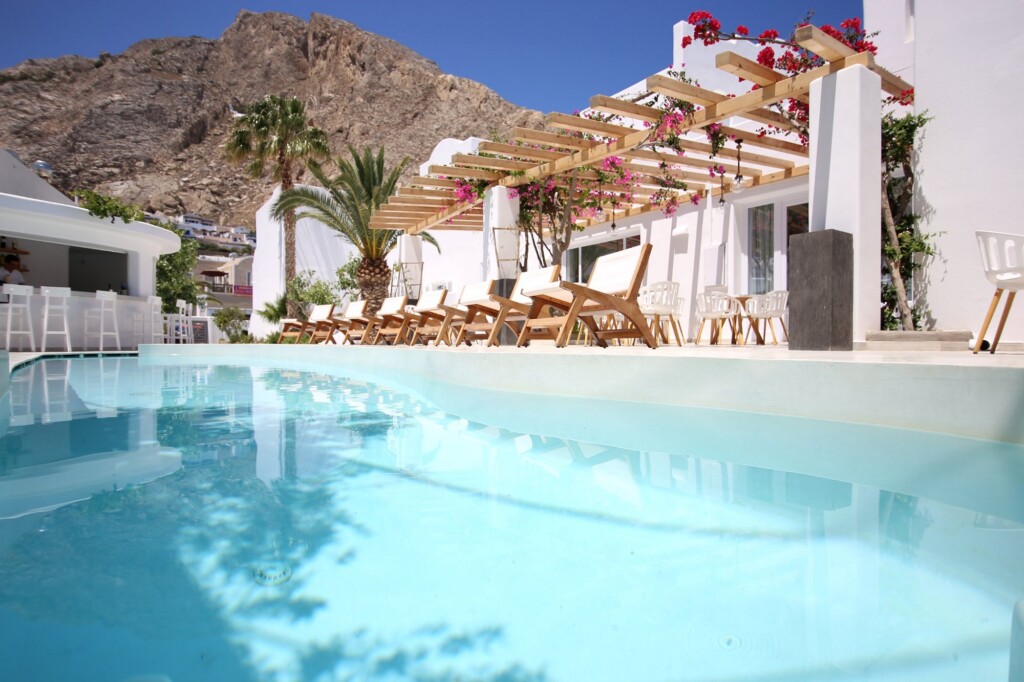 You will not be disappointed booking this hotel!
What an incredible experience at Astro Palace! Words. Will never be able to express my appreciation for the staff at this hotel. Everyone here made our wedding day and entire trip an unforgettable experience.
The hotel is about a 5 minute walk to Fira town. It was wonderful being slightly outside of the town so it was quieter and we didn't have people standing outside our room all day/night while we were relaxing. The amenities were exactly what we needed. The rooms were sleek and clean, showers were amazing, fresh towels and soaps daily. Cocktails at the pool were incredible, food was lovely, breakfast was better than we could've expected and very worth having it included with the price. It saved us a lot of time and money throughout the days. The hotel itself was amazing.
What really shined though was the staff. From the moment we arrived we were given the best service we have ever experienced. We have been in the service industry for 20 years and have traveled many places and this hotel by far was the best hospitality service. We were treated like celebrities but also like family. We were so welcomed with genuine smiles and concern each day no matter the time. Concierge service was lovely, called and confirmed many excursions, transports, and recommendations were lovely.
Hope was the first person to welcome us and started our experience off amazing. Many recommendations and made us feel at home immediately. She was so kind and knowledgeable while also being very professional and representing the hotel and brand exceptionally.
The spa services by Stella and Maria were also incredible and my husbands first ever massage. He is hooked now and the hearts and candles that you surprised us with was an amazing part of our very first day. Thank you for your amazing services. Anyone who visits the hotel please be sure to add a spa service because it will be well worth it!