Essentials:
• Location: Oia
• Check prices for Katikies Santorini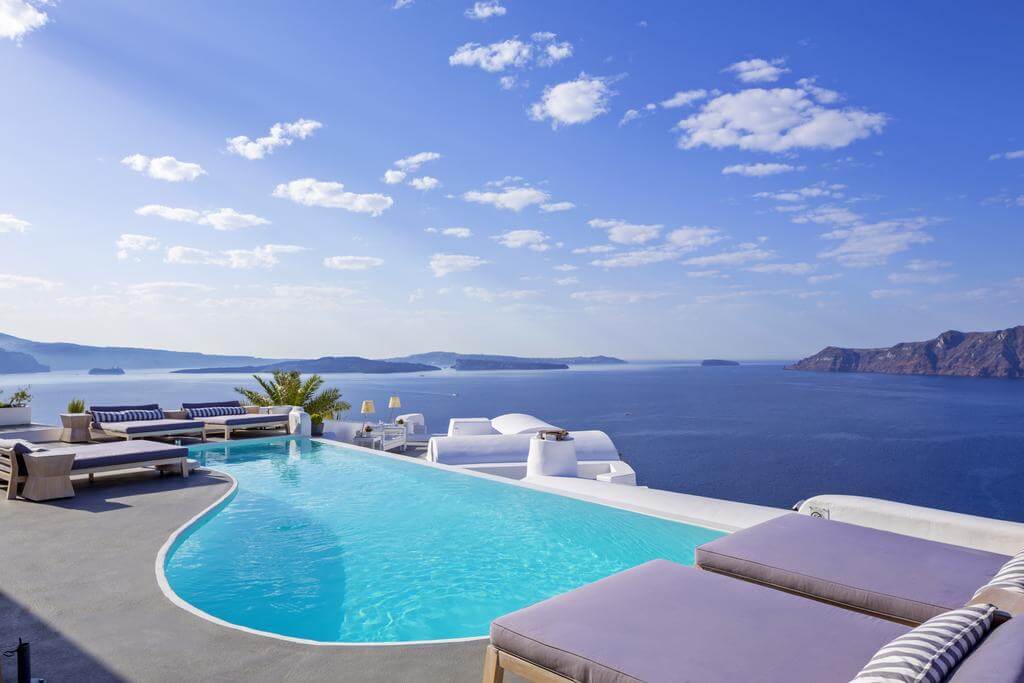 Katikies Santorini is 5* for a reason! What a place, what a view, attentive staff, great infinity pools with that stunning view with Anna the DJ playing a nice vibe of music. We had the taster menu at Botrinis Restaurant which was amazing.
Everything about this hotel is absolutely perfect. We stayed in the master suite and enjoyed the outstanding views- it made for a great morning yoga spot. There is a bathtub in the room- I recommend a nighttime bath as the windows open up to the village of Oia all lit up at night. You'll notice right away how friendly and attentive the staff are here- we felt right at home. All of the pool areas have the most beautiful views of the water and truly good vibes with the music and amazing bartenders ready to serve. We highly suggest to book one of the nights in Santorini in this hotel.