Essentials:
• Location: Imerovigli
• Check prices for Kivotos Santorini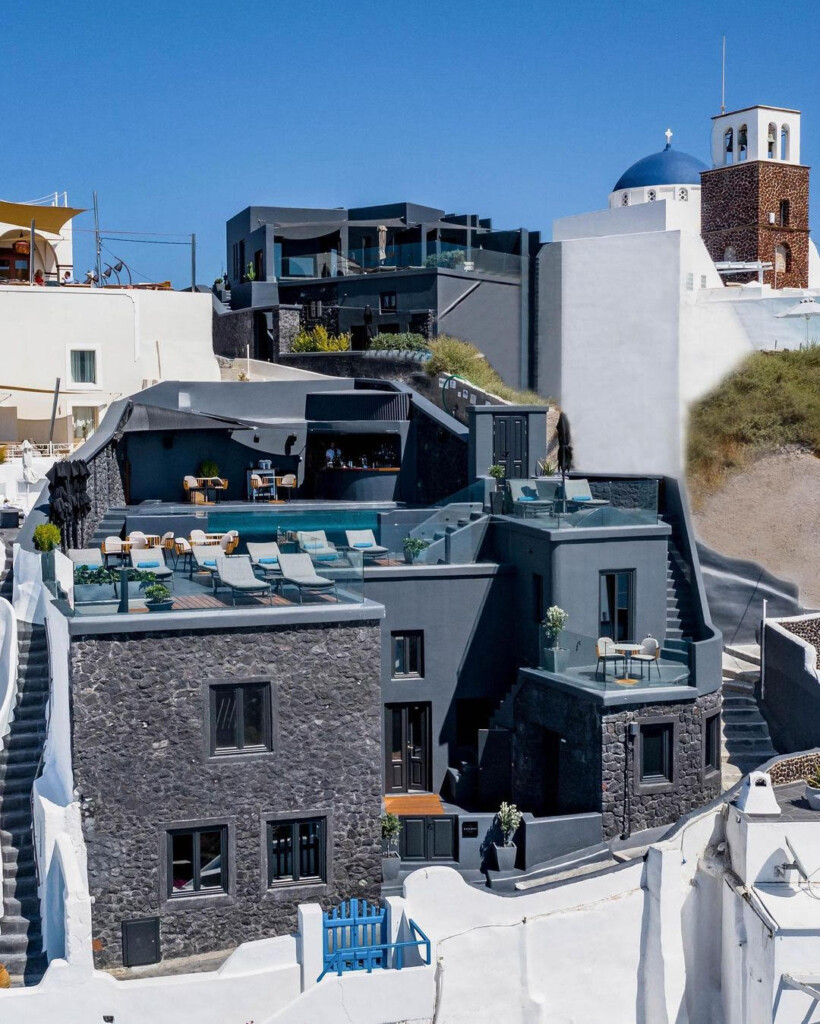 An unusual hotel, among many white hotels, dominating with it's luxurious color, Kivotos Santorini makes you feel as special as the hotel itself in the whole island! Along with the amazing beauty of the hotel itself at the top of Santorini, in front of you is a breathtaking view, where all the small touches make a difference. This hotel contains within itself a volcanic concept among all the whiteness that the island radiates. The beauty of this hotel is indescribable, modern and authentic at the same time, with a service that suits this hotel very well. The location of this hotel also makes this hotel an ideal choice for you. Very close to the center and away from the noise of the crowds of tourists at the same time. The rooms in this hotel are stunning, especially the Honeymoon Suite with Sunset View and Hot Rub, which was an amazing combination of luxury and comfort.
If you're looking for some days of pure relaxation, delicious food and luxury stay, pick Kivotos. You will never be disappointed!.