Essentials:
• Check prices for Cavo Tagoo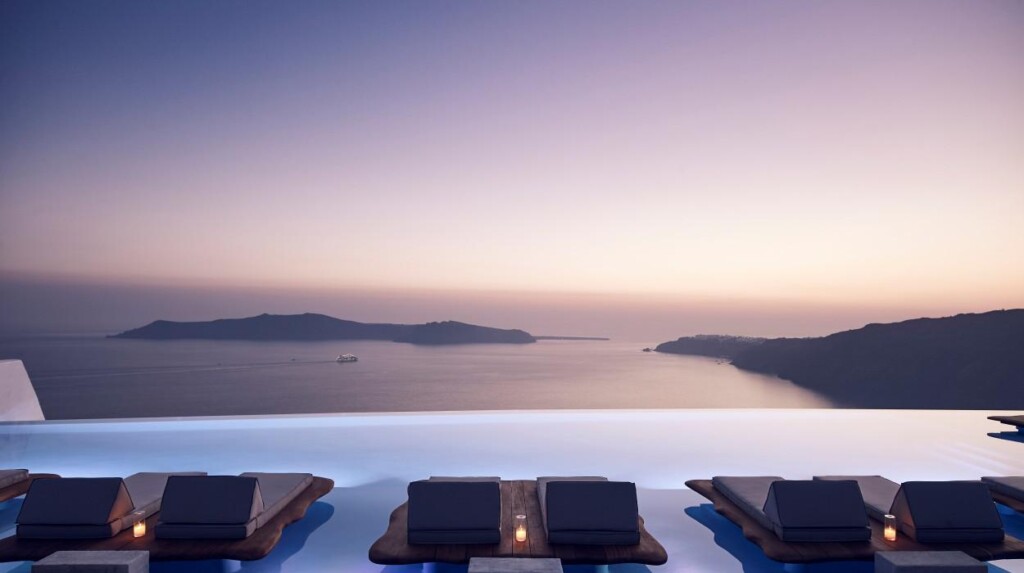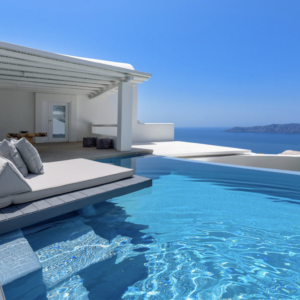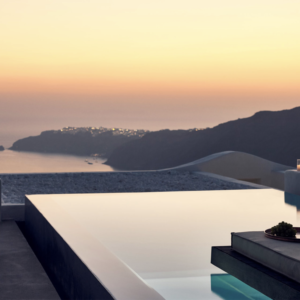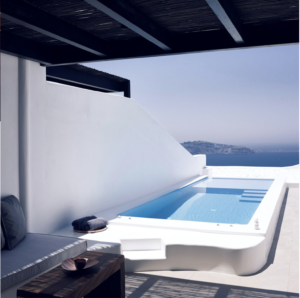 Like its sister hotel in Mykonos, Cavo Tagoo Santorini offers an unbelievable experience on the dreamy island. Located in Imerovigli, the hotel has unrivaled views of the sunset and Oia (the main town of Santorini that you've most likely seen). Seriously, the cornerstone of this hotel is the view, especially at sunset, when it's as if the main pool/lounge area is levitating. Along with the view comes a chic vibe with resident DJ's and cocktails and food from the operating restaurant within the hotel, Vezene. Vezene provides a unique concept of Greek cuisine, and what I liked most was that a lot of dishes were prepared over an open fire which gave depth to the food.
Check out also Cavo Tagoo Mykonos, same brand but located in Mykonos.
Staff and Service
The staff and service are probably the best I've come across. Everyone was so friendly and by the end of your stay, I guarantee that you will get to know some of the staff on a first name basis. The general manager especially was amazing in his availability to answers any questions and arrange any needs for guests.
Rooms
The hotel is relatively small with only 16 rooms as of 2022, but they make the most out of those 16 rooms. All rooms provide either a jacuzzi or pool, or both for the pricier rooms, with the same views of Oia and the west. Unlike most hotels in the Cyclades, the rooms and the hotel in general at Cavo Tagoo Santorini have black themed details and palettes that suit the ambiance very well. I love this touch as it adds a feeling of sexiness and risqué.
My/Cavo
The hotel also has a yacht, called MyCavo, that is available for guests to book for different time slots and packages. I can't recommend doing this enough, it was magical. The captain and crew are fun and make the trip ever so more worth it. You get to enjoy drinks and snack whilst exploring around the island, diving into the deep blue Greek sea, play whatever music you like, and finally see the sunset from the yacht.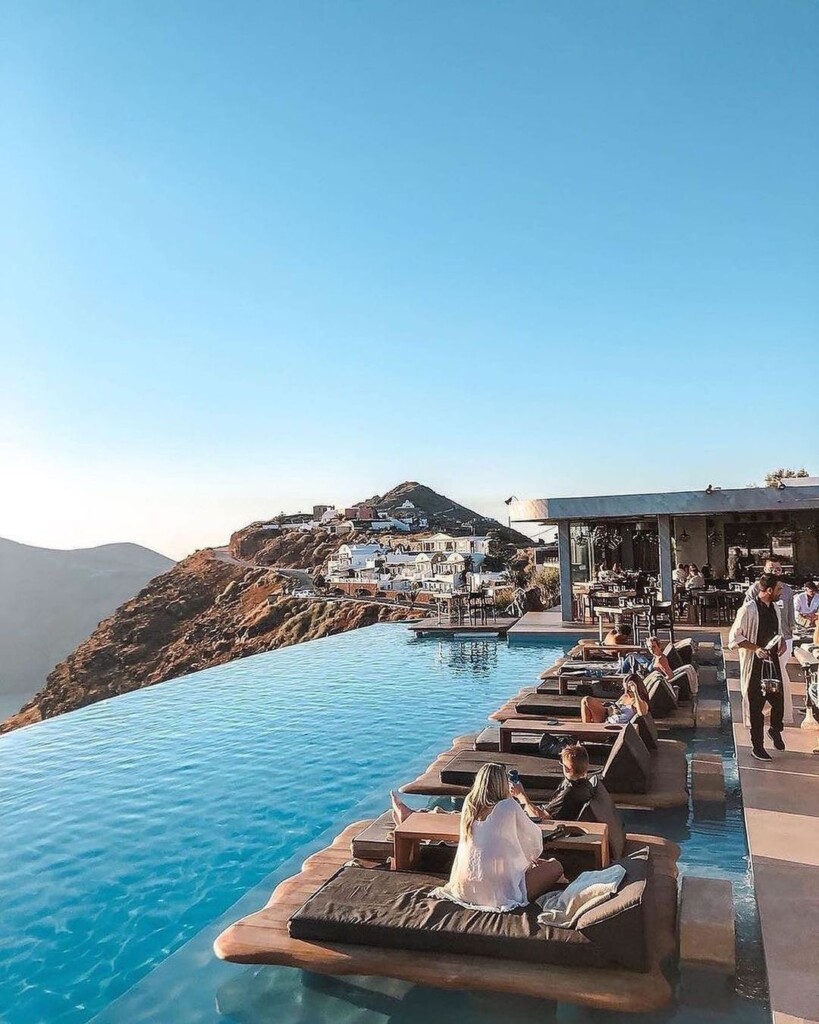 Cavo Tagoo Santorini is in my personal top three hotels and for the main reason being the vibe. During the day its relaxing and chill, and then during sunset and nighttime it turns into this chic lounge/restaurant that creates an unforgettable vibe. It's the perfect location for a couple, and if it's a special occasion like a honeymoon or a proposal, I would strongly suggest reserving the furthest sunbed which is converted into a table for two during dinner service, it will a dinner for the ages!