Essentials:
• Location: Akrotiri
• Check prices for Astarte Suites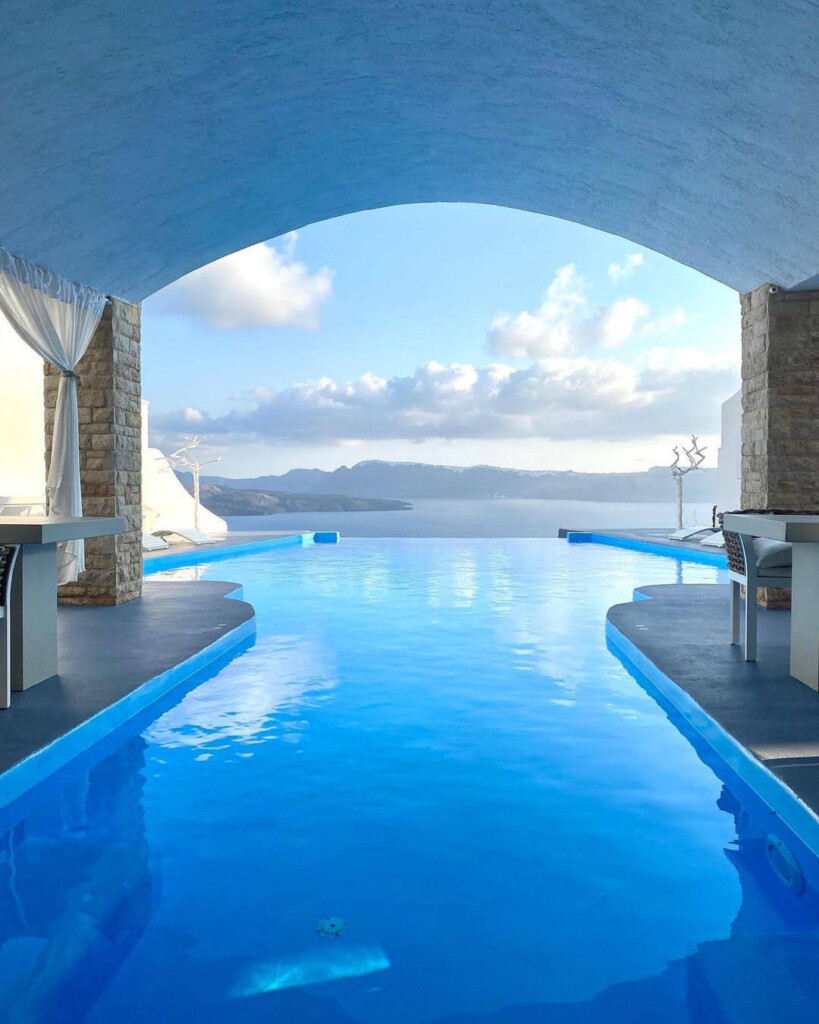 Astarte Suites is a fantastic hotel, secluded, quiet, amazing view over the caldera! Professional staff, absolutely wonderful breakfast. The suite with spa and infinity pool must be one of the most luxurious rooms ever! Beware though that the stairs you have to go down and climb to reach the hotel is for fit legs and body. Staying at this hotel is an amazing experience.
We visited Astarte Suites for our honeymoon, staying for 4 nights. From the moment we arrived in Santorini they gave us the 5 star treatment. Collection from the airport was really easy and comfortable. Greeted at the hotel with bubbly and a fruit platter on our terrace over looking the bay. We spent our days by the pool where the staff couldn't be more helpful, making sure our every need was catered for, their recommendations for lunch and dinner were spot on, we ate like kings for the whole time we were there. Breakfast was a thing of beauty and delivered to our terrace each morning. The local beer was excellent, Lazy Ass and Yellow Donkey being my personal favourite, the cocktails went down a treat with my wife. We didn't leave the hotel for 4 days and really took advantage of everything the hotel had to offer. Overall the perfect honeymoon and we would 100% recommend Astarte Suites to anyone who wants to go away, relax in the sun and do nothing.