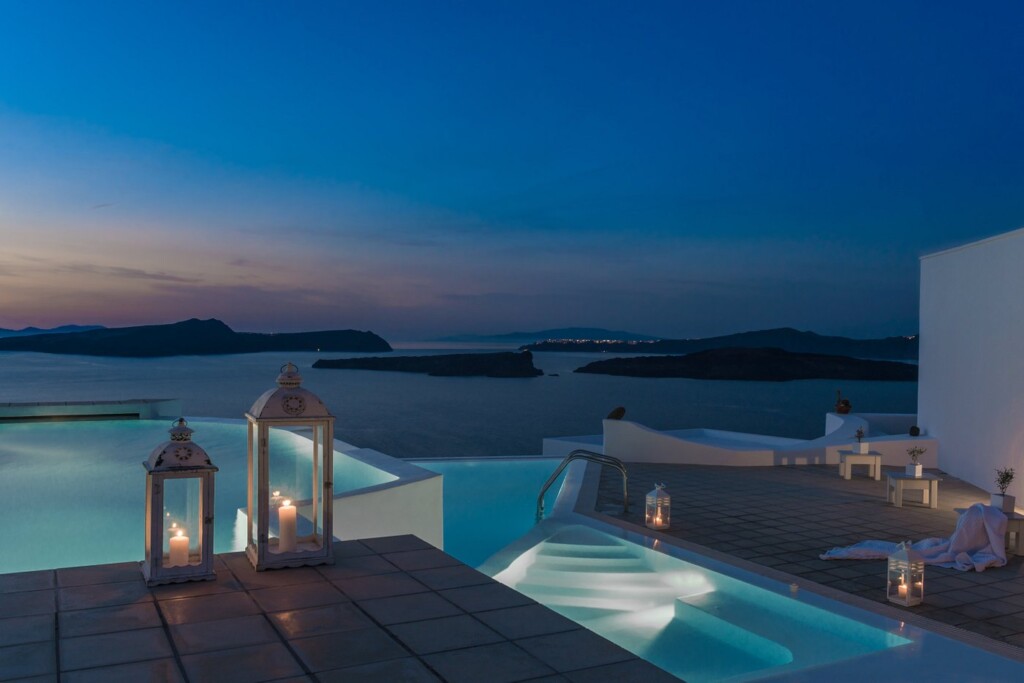 The hotel is on a hill in Akrotiri, so the view couldn't be any better. The room was very clean with room service and new towels every day. Additional towels for the pool or the beach and bathrobes are also provided.
The pool is amazing as you can enjoy the great view while swimming. The water was a bit cold, but that was perfect for the hot weather. The staff is very friendly and also very helpful. Whenever you need anything they are always doing their best to make you happy. They are even booking some activities (like a tour on a Katamaran) for you and give you a lot of tips on what to bring and what to watch out for.
Their shuttle service is a very great way to get to Akrotiri, the next bus stop or a restaurant nearby and back. If you want them to transport you farther away to another city it is also possible, but they will charge you for it.
We loved our stay here and would strongly recommend it!